A lot of thought must go into your vacation trip before you leave. The luggage must be stowed, possible toll payments along the way are needed and the itinerary must be planned. Many car owners forget in all these cases that the car itself has to work. To avoid getting into sticky situation along the way due to an unexpected problem, we offer to test your car with an autobutler summer check. So you can put your car through its paces to have a peace of mind during your planned trip.
What is checked?

Our partner garages check the most common sources of error such as:
Brake system

Undercarriage

Fluid levels

Tyre pressure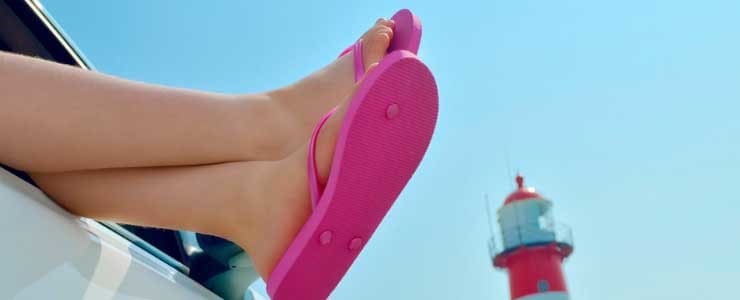 Why is the summer check important?
The holiday season is supposed to be the best time of the year. At last, a few days off to get away and enjoy the beautiful weather. Would you want to spend your well deserved free time in a broken down car on the side of the road? In addition, towing and repairing the car tends to be more on average more expensive during the holiday seasons. Often it is the small things that later lead to major issues. It is therefore sensible to check your car before departing on a long trip as it might save you hundreds, if not thousands of pounds down the line.
How can I participate?
Just create a request and you will receive no-obligation offers from car garages in your area. You can then decide where you want the summer check to be carried out. It's quick, easy and hassle-free.